First Surface Mirror Price Calculator
Height

Width

Qty

Unit

Thickness

Product

Sales Rep

Process ASAP

Calculate

Unit $

Order

$0.00
A first surface mirror provides superior optical quality for engineering and scientific projects. Also known as front surface mirrors, they are ideal for applications requiring a true reflection with no double image. Regular mirrors have an aluminum mirror coating on the backside of the glass that creates a faint secondary reflection. Front surface mirrors have an enhanced aluminum mirror coating on the face of the glass that maximizes the amount of light reflected and minimizes distortion. The price calculator can be used to order flat first surface mirrors, and in addition we can quote curved mirrors if you contact us with your specifications.
About First Surface Mirrors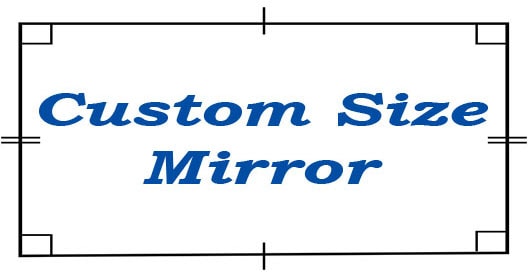 First surface mirrors are cut to the size you specify. You can calculate pricing using our online calculator, or please contact us for pricing. We ship fast–usually immediately.