Diameter

Qty

Unit

Thickness

Calculate

Unit $

Order

$0.00
Same high quality 96% reflective coating as our rectangular mirrors.
Film applied to protect the mirror before use.
Manufactured in the United States
Quantity discounts available.
Some of our customers include Sony, NASA, US Navy & Air Force, defense contractors, as well as the engineering & science departments of many universities.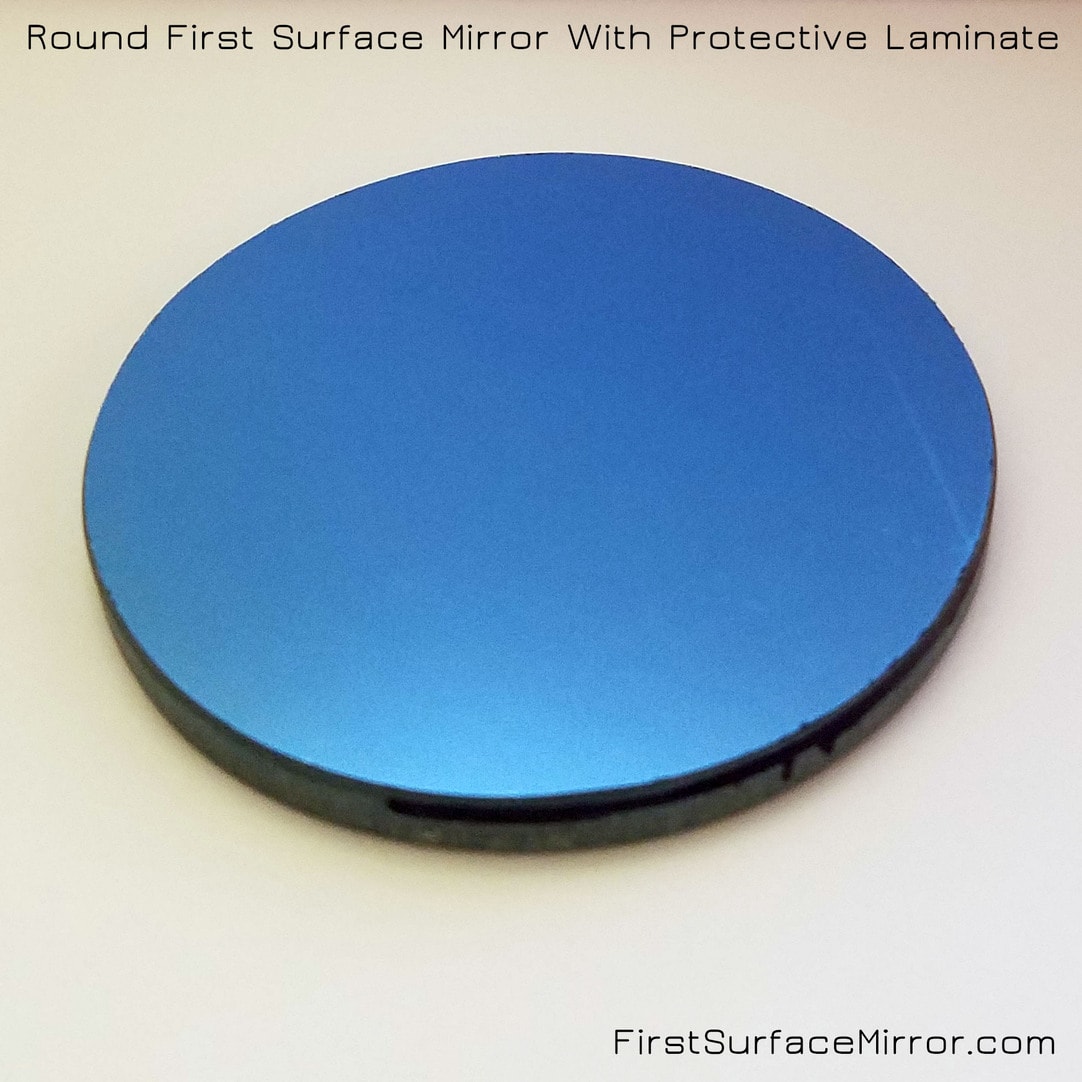 Frequently Asked Questions
The surface flatness for our 1/4″ thickness is 1λ per inch flatness (selective double flat).
The edges are sanded, so they're not sharp.
Our cutting tolerance is +/- 1/16″ (1.5mm) unless otherwise specified. If you have a tighter specification please contact us for a quote.