How To Make A Binocular Mirror Mount | Complete Guide
How can you focus on the stars, galaxies, moon, and more when you're in pain from holding your binoculars?
When you're star gazing, you don't want to keep picking up your binoculars and putting them down because of the pain. You might miss something!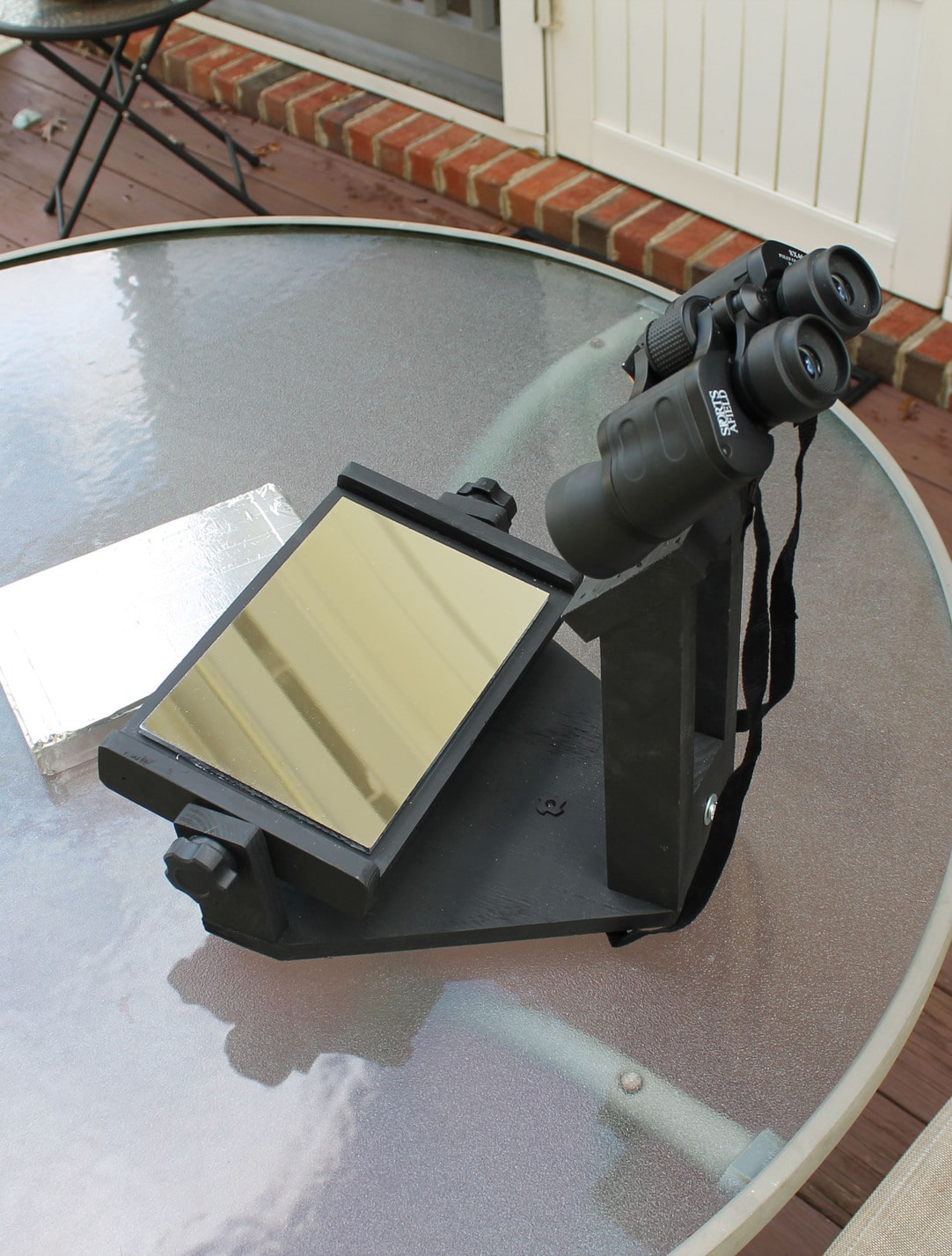 Well, we have a solution for this! A binocular mirror mount!
A binocular mirror mount is a device that allows you to view the stars in any position that you find comfortable without the neck and back pain! You can sit, stand, lean, etc.
How does the Binocular Mirror Mount work?
Binocular Mirror Mount DIY
When you position the binocular mirror mount to face the stars you are wanting to look at you will have a perfect view of the night sky and the specific section you are wanting to gaze at.
Since the mount is adjustable you can slant it any direction for your desired viewing spot. We will cover aiming the binoculars later within the post!
Benefits of the Binocular Mirror Mount ("Sky Window")
The tripod with the binoculars is movable, so you can swivel them up and down for your desired angle.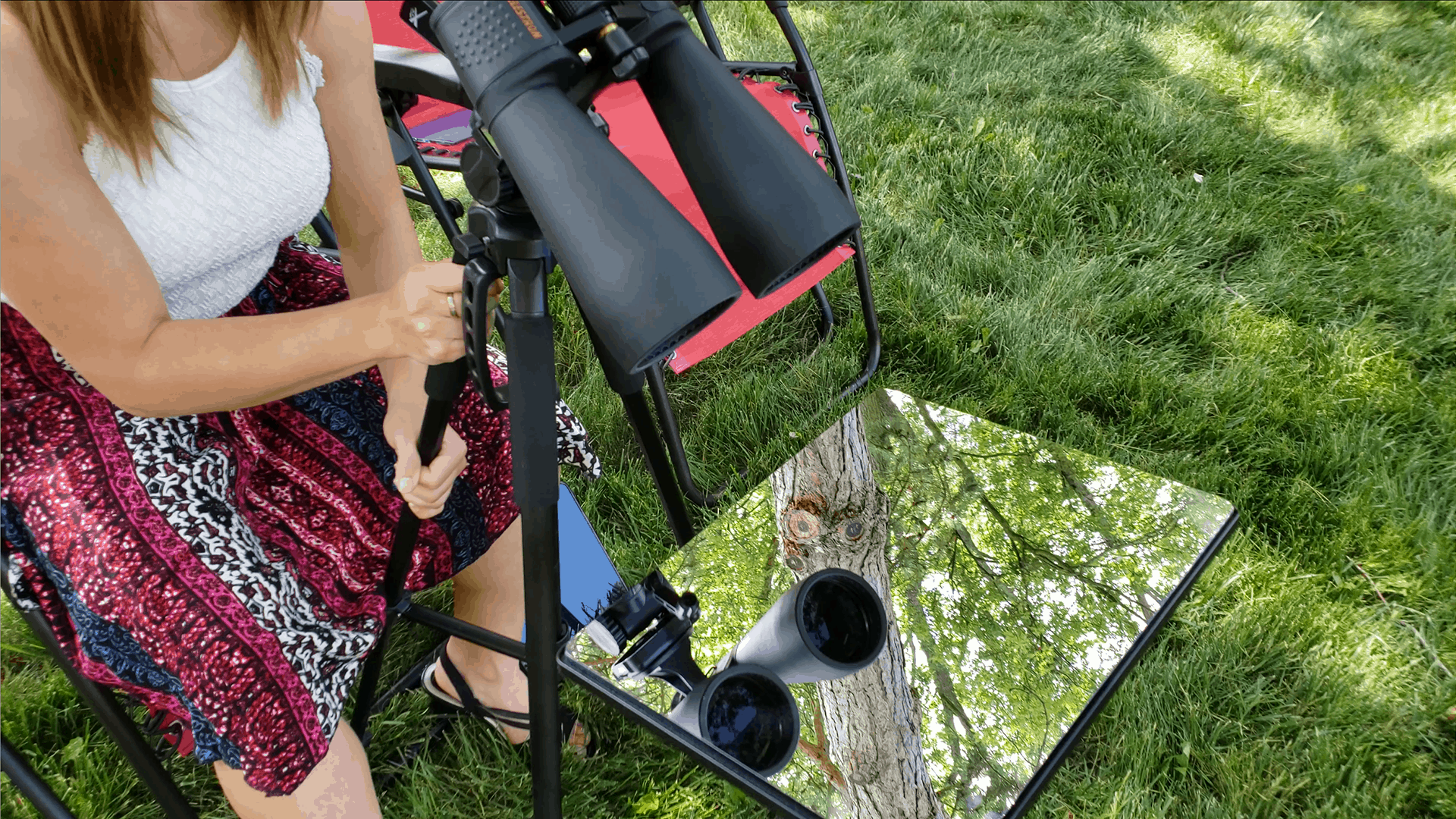 The tripod and stand are fully adjustable, so you can make them higher if you want to stand, and lower if you want to sit.
Using a Glass First Surface Mirror – 1-wave flatness – 1/4″ thickness with an enhance layer of aluminum coating will provide the most accurate reflection and quality.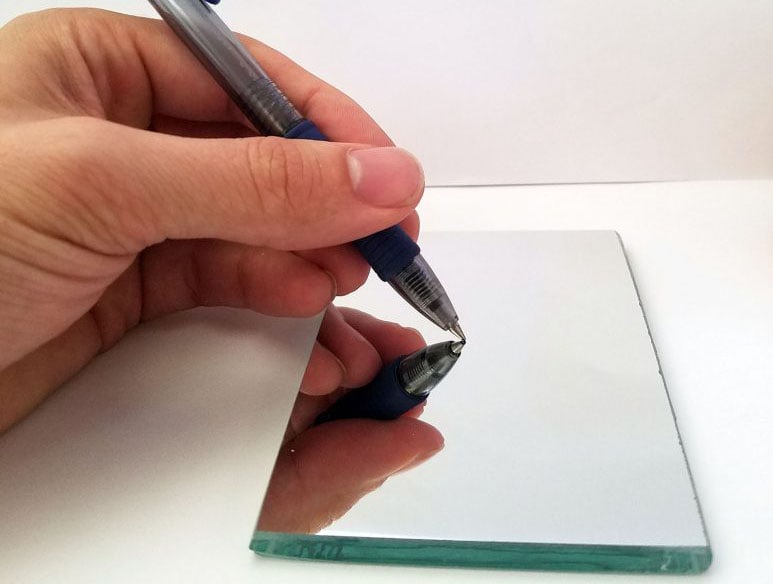 Why do you want to use enhanced aluminum one wave flat glass first surface mirror?
It's great for professional use!
This mirror is highly reflective and has a dielectric coating that doesn't degrade over time.
A first surface mirror or front surface mirror is a mirror with the reflective surface being above a backing (known as a substrate), as opposed to the conventional, second surface mirror with the reflective surface behind a transparent substrate such as glass or acrylic. Surface is protected from oxidation with a dielectric overcoat which also enhances the ultraviolet reflection.
Binoculars – One with a wide lens if you are viewing the stars at night. This will give you the best visibility
Dolica AX620B100 62-Inch Proline Tripod and Ball Head.
You can buy this product here:
VHB Tape to secure mirror to stand if you want a more permanent setup
You can buy this product here:
Great question! To aim the mirror to your desired star/location, use  a laser light! Attach the laser to the binoculars, and point it at the mirror.
The light will beam off of the mirror, and you can adjust the angles to your desired viewing location.
Or, for a more precise viewing:
You can also find the object by figuring out which side of the sky your star/moon/galaxy/etc. is located.
Rotate the DIY Binocular Mirror Mount to point to and focus on that quadrant of the sky.
Then, you can move your seating behind the mount and take a seat.
Look above you to see where the nearest star to your desired focus point or object is, and adjust the Binocular Mirror Mount until it points toward a vertical line headed from the horizon to your specific star.  Make your binoculars parallel to the mirror.
How Do I Take Care of the Glass first Surface Mirror?
It is important to use proper cleaning equipment when it comes to the glass first surface mirror.
The mirror coating is on the front, so it needs to be cleaned gently. Use ammonia free glass cleaner and a microfiber cloth.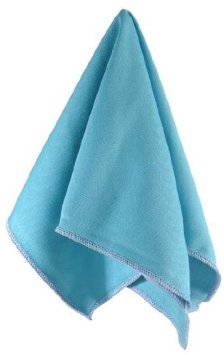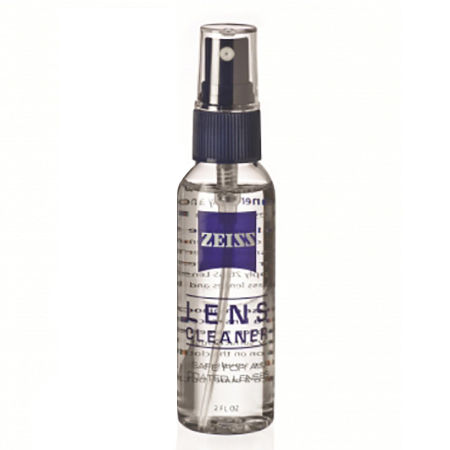 The first surface mirror is portable as well, but you need to protect the surface from scratches or other possible damage.
For more detailed information about the Binocular Mirror Mount, check out the video below!